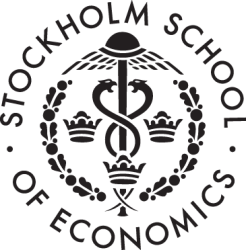 Stockholm School of Economics
Master program in Economics
Here you can contact the Stockholm School of Economics
Feel welcome to contact Timo Jesse | Program Marketing Manager – MSc & PhD Programs at the Stockholm School of Economics addressing your questions on the school, its programs or financing options.
Just use the REQUEST INFO button below.
Request Info
URL
https://www.hhs.se/mecon
Description

The MSc program in Economics will equip you to address challenging economic problems and provide you with excellent tools to pursue careers in both the public and private sector.

The program puts an emphasis on problem-solving skills that can be applied in a wide variety of settings and offers an invaluable start to your career. By using modern economic analysis and quantitative empirical methods you will be given the tools to analyze complex real world problems in public policy making, as well as in private business and international organizations. You will also be well equipped to continue with PhD studies in economics.

During the first semester, the focus is on the theory and empirical methods of economics. The courses are designed to provide students with a thorough understanding of state-of-the-art models and techniques used in economic analysis.

In the second semester, focus shifts to applications and extensions. This part builds on the skills acquired during the first semester, and broadens and deepens your knowledge of economics.

The second year of the Master program is devoted to taking more courses (30 ECTS) and writing the Master thesis (30 ECTS). You can either continue taking courses in economics, or you choose courses from any other Master program at SSE.

Second-year MECON students also have the possibility, with some caveats, to take first-year PhD economics courses as part of their degree to count as elective courses.

Additionally, you have the possibility to apply for a semester abroad at one of our partner universities or work as trainee at one of our corporate partners which are involved in the Executive Trainee Module (XTM).

Teaching Mode
Full Time
Language
English
Academic Requirements
Academic background in business or economics
Tuition Fees

Citizens of an EU/EEA country or Switzerland are not required to pay tuition fees. Non-EU/EEA citizens are generally required to pay SEK 180,000 per academic year.

SSE offers several scholarships that fully or partially cover the tuition fees through generous private donations. All scholarship applications are assessed by a selection committee, taking into consideration the relevance and the quality of the personal motivation, academic excellence, relevant extra-curricular activities, program cohort diversity and the distribution of scholarships across all programs. You can find more information regarding the tuition fees and scholarships on SSE's website.

Begin
August
Length
2 Years
Application Deadline

November 15 - Early-bird application deadline. You may apply by this deadline if you have all the complete documents and test results ready by that date. We will start reviewing the applications and if your candidacy is selected you will receive the invitation for the assessment center from us by the end of December.
January 15 - Application deadline at 23.59 CET. Your complete application should be submitted by this date.

Application Procedure

1. Bachelor's degree with at least 90 ECTS in Social Sciences (including but not limited to Economics, Business Administration and Political Science), with a minimum of 30 ECTS specifically in Economics.

2. GMAT or GRE test result

GMAT or GMAT Online:
A minimum total score of 600
GRE General Test or GRE General Test at Home:
A minimum quant score of 155

3. Proof of proficiency in English

4. Motivation & supporting attachments

---

How to apply to SSE's MSc program in Economics in four easy steps:


Step 1: Take the tests and meet the entry requirements

SSE requires the GMAT or GRE test as well as an English language test, unless you are exempted. Make sure to take / sit the tests by the application deadline (Nov 15 or Jan 15). Your application will not be considered, if the GMAT / GRE test is required for you and you do not attach the proof that you have taken the test.

Step 2: Fill in the online application and upload documents

The application to SSE is only submitted via SSE's own online application portal and is free of charge.

Step 3: Possible interview

Sometimes, SSE gets in touch with applicants if they have any questions about the application. You would then be invited to a short interview via phone or on Zoom / Teams. Such an interview also offers, naturally, an occasion for you to ask questions about the program and how it could match your career goals.

Step 4: Acceptance, conditional acceptance or rejection

SSE does an overall assessment of all complete applications that that receive. They look at the university where you did your Bachelor's, the courses you have taken and the grades, GMAT / GRE scores, your English language skills, CV, motivation and the results of the assessment center.

Accepted students in their last year of the Bachelor program will receive a conditional acceptance.