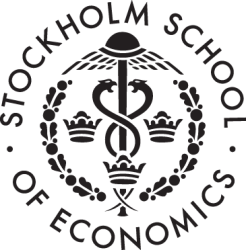 Stockholm School of Economics
Master program in International Business (including CEMS MIM)
Here you can contact the Stockholm School of Economics
Feel welcome to contact Timo Jesse | Program Marketing Manager – MSc & PhD Programs at the Stockholm School of Economics addressing your questions on the school, its programs or financing options.
Just use the REQUEST INFO button below.
Request Info
URL
https://www.hhs.se/mib
Description

Do you love meeting new people and cultures, leading and collaborating, inspiring and being inspired by talented professionals from different backgrounds? Welcome to SSE's Master of Science program in International Business!

The MSc in International Business provides you with the tools to master the challenges of management and strategy in global organizations. The program combines advanced analytical training with active learning in real projects together with SSE's and CEMS' corporate partners. Upon admission to the MSc program in International Business candidates are pre-approved to the CEMS MIM program.

You will work on an advanced level with topics focused on running and developing global organizations. SSE uses strategy and marketing tools to put the firm in context and explore how firms influence their competitive environments. You also learn how to make firms grow and prosper from the inside, through innovation and management practices that build operational excellence. Ultimately, you will learn how to improve organizations and the things they do.

The first year of the program is completed at SSE, where you will mix classes in global management, led by some of the most competent professors in the field, with corporate finance, international projects, an international immersion internship, project assignments with corporate partners, an international business research thesis and a CEMS international internship in the summer.

During the second year of the program, students do their CEMS year or participate in another exchange program. Students who decide not to do CEMS can apply to another exchange program and spend the fall semester abroad at one of our partner schools.

The CEMS students attend a one-week intensive block seminar to kick-off the fall and take a CEMS core course in global strategy. They spend either the fall or the spring semester at one of the CEMS partner schools. All MIB students take global management practices, and choose from a selection of elective courses. Students also conduct a business project during the spring term, which combined with the MIB research thesis during the first year meets the Master thesis requirement.

The elective courses allow you to tailor parts of the program to fit your own aspirations and interests. To deepen your existing knowledge in a specific area, you can select advanced courses in economics, accounting, finance or marketing including courses offered as part of the Data Analytics Track.

Teaching Mode
Full Time
Language
English
Academic Requirements
No academic background in business or economics required



SSE requires a Bachelor's degree with at least 90 ECTS in Social Sciences or Humanities (including but not limited to Business Administration, Economics, Finance, Political Science, Psychology and/or Sociology), and a minimum of 30 ECTS in Business Administration.

Applicants with a background in Engineering, Law, Philosophy, Languages and Literature, Computer Science, Technology, Biomedicine previously also succeeded in the program and SSE views Social Sciences broadly. The MSc admissions team makes an individual assessment based on the Bachelor degree courses.

Tuition Fees

Citizens of an EU/EEA country or Switzerland are not required to pay tuition fees. Non-EU/EEA citizens are generally required to pay SEK 180,000 per academic year.

SSE offers several scholarships that fully or partially cover the tuition fees through generous private donations. All scholarship applications are assessed by a selection committee, taking into consideration the relevance and the quality of the personal motivation, academic excellence, relevant extra-curricular activities, program cohort diversity and the distribution of scholarships across all programs. You can find more information regarding the tuition fees and scholarships on SSE's website.

Begin
August
Length
2 Years
Application Deadline

November 15 - Early-bird application deadline. You may apply by this deadline if you have all the complete documents and test results ready by that date. We will start reviewing the applications and if your candidacy is selected you will receive the invitation for the assessment center from us by the end of December.
January 15 - Application deadline at 23.59 CET. Your complete application should be submitted by this date.

Application Procedure

1. Bachelor's degree with at least 90 ECTS in Social Sciences or Humanities (including but not limited to Business Administration, Economics, Finance, Political Science, Psychology and/or Sociology), with a minimum of 30 ECTS in Business Administration.

2. GMAT or GRE test result

GMAT Focus Edition:
A minimum total score of 555
GMAT Exam or GMAT Online:
A minimum total score of 600
GRE General Test or GRE General Test at Home:
A minimum quant score of 155

3. Proof of proficiency in English

4. Proficiency in another language

5. Motivation & supporting attachments

---

How to apply to SSE's MSc program in International Business in four easy steps:

Step 1: Take the tests and meet the entry requirements

SSE requires the GMAT or GRE test as well as an English language test, unless you are exempted. Make sure to take / sit the tests by the application deadline (Nov 15 or Jan 15). Your application will not be considered, if the GMAT / GRE test is required for you and you do not attach the proof that you have taken the test.

Step 2: Fill in the online application and upload documents

The application to SSE is only submitted via SSE's own online application portal and is free of charge.

Step 3: Assessment center

If you pass the first selection, SSE will invite you to the assessment center.

Step 4: Acceptance, conditional acceptance or rejection

SSE does an overall assessment of all complete applications that that receive. They look at the university where you did your Bachelor's, the courses you have taken and the grades, GMAT / GRE scores, your English language skills, CV, motivation and the results of the assessment center.

Accepted students in their last year of the Bachelor program will receive a conditional acceptance.