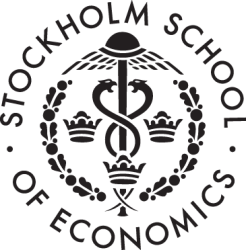 Stockholm School of Economics Stockholm, Sweden
Address:
Stockholm School of Economics
Sveavägen 65
SE-113 83 Stockholm
Country:
Sweden
Stockholm School of Economics
Studying at the Stockholm School of Economics
The Stockholm School of Economics (SSE) is one of Europe's leading business schools and has been ranked as the no. 1 business school in the Nordic and Baltic countries over fifteen years in a row by the Financial Times. SSE offers programs of the highest international standards, including Bachelor, Master, PhD, MBA and Executive Education programs. The School also conducts world-class research.
Every program is developed in close cooperation with the research and business communities, which give SSE's graduates great potential to attain leading positions in companies and other organizations. More than 90% of SSE's MSc graduates are employed within three months of graduation and more than 80% received a job offer before they even graduated.

The School is accredited by EQUIS, certifying that all of the main activities – teaching as well as research – are of the highest international standards.

SSE is also the only Swedish member institution of CEMS and PIM, which are collaborations between top business schools worldwide, contributing to the high quality SSE is known for.
Here you can contact the Stockholm School of Economics
Feel welcome to contact Timo Jesse | Program Marketing Manager – MSc & PhD Programs at the Stockholm School of Economics addressing your questions on the school, its programs or financing options.
Just use the REQUEST INFO button below.
Request Info
The Location
Stockholm is not only the capital of Scandinavia, but is also considered to be one of the most modern and open cities in the world and excels in the areas of sustainability, education, IT, social welfare and culture.
To study in Stockholm is to broaden your horizons in a metropolitan jewel – encrusted with beautiful archipelago islands, sweeping green parks and nature reserves. Stockholm is regarded by many to be one of Europe's most beautiful capitals with its many bridges connecting the islands that make up the city center.
Stockholm is known to pick up quickly on international influences. With a broad ethnic spectrum, the latest trends within fashion, culture, art, and music quickly take root. Restaurants with cuisine from every corner of the world jostle with cafés, pubs and night clubs, galleries and museums, large shopping centres and unique boutiques.
If you consider the great musical exports such as Abba, Roxette, Robyn, Avicii, Zara Larsson and Max Martin, you can just imagine the melting pot of up and coming artists that Stockholm represents.
Financial Aid
Citizens of an EU/EEA country or Switzerland are not required to pay tuition fees. Non-EU/EEA citizens are generally required to pay SEK 180,000 per academic year.

SSE offers several scholarships that fully or partially cover the tuition fees through generous private donations. All scholarship applications are assessed by a selection committee, taking into consideration the relevance and the quality of the personal motivation, academic excellence, relevant extra-curricular activities, program cohort diversity and the distribution of scholarships across all programs. You can find more information regarding the tuition fees and scholarships on SSE's website.
Ranking
For more than fifteen years, SSE has been ranked as the number one business school in the Nordic and Baltic countries by the Financial Times.

SSE participates in three rankings conducted by the Financial Times:
FT Master in Management ranking 2023:
19th out of 100 participating business schools
FT Master in Finance ranking 2023:
18th out of 55 participating business schools
FT European Business School ranking 2022:
20th out of 95 participating business schools
Accreditation
Since 1999, SSE has been accredited by the European Quality Improvement System (EQUIS), which means that all activities – all programs and research – have demonstrated excellence at an international level.
Why to study here
We give you five reasons why should you consider studying at SSE and in Stockholm:
National and international recognition
For more than fifteen years, SSE has been ranked by the Financial Times as the no.1 business school in the Nordic and Baltic countries and is considered to be one of the best business schools in Europe.
Close ties to business and research
Local and international businesses are closely linked to the school and engage with the students on a daily basis. SSE's world-class research influences the education and is beneficial for corporate partners as well.
Location: Stockholm
A beautiful capital city and a leader in business innovation, sustainability and gender equality.
The SSE way
A small business school with a substantial social footprint, which creates close ties between students, faculty and staff.
Careers with an impact
SSE paves the way to a wide range of career options, regardless of whether you seek to be employed or want to become an entrepreneur.